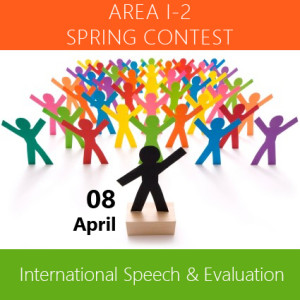 Come and support our two club contest winners Marcus and Ciaran in the Area I-2 contest, where we will competing with
Multilingual Toastmasters of the University of Basel &
Novartis Basel Toastmasters Club
WHEN: 08. April, entry 17:30 for a start at 18:00.
It is a contest, please be fair to the contestants and arrive on time!
WHERE: Novartis Campus
Save the date. Further details to come.
Looking forward to seeing many of you there for a fantastic Toastmaster evening of friendly rivalry and mutual support.